We are the region's largest provider of second-hand durable medical equipment. What is that you ask? Anything and everything that has to do with regaining your mobility. Our refurbished products save our customers on average 50-90% off the cost of new. We carry a wide array of mobility devices, like...
Power Wheelchairs
We offer a wide variety of Power Wheelchairs — name brands like Jazzy, Pride Mobility, Invacare and more — all for 50-90% off MSRP!
Manual Wheelchairs
Looking for something a bit more simple? We also have a selection of manual wheelchairs!
Scooters
Scooters also allow for enhanced mobility and perform very well outdoors.

Walkers
Whether you're recovering from an injury or just need a little more assistance while moving, a walker might be the right choice for you!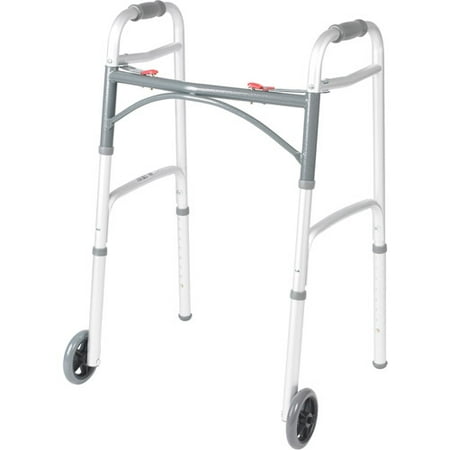 Hoyer Lifts
A perfect product for everyday patient transfers.
Hospital Beds
In need of hospital-quality assistance in your own bedroom? Look no further.
Crutches/Canes
Here at Mobility Equipment Recyclers, we offer more than high-tech, sophisticated equipment. If you need something simple, we have you covered.
Parts & Accessories
Need a new battery, charger, joystick, etc. for your power wheelchair or other mobility equipment? We're also a source for parts and accessories!
Ramps
For the disabled and elderly — especially those in wheelchairs or power chairs — ramps are a necessity. Talk to us about a ramp installation.
Vehicle Lifts
If you or a loved one uses a power chair that needs to be transported along with them, a vehicle lift could be a life-saving addition to your car or van.
Vertical Platform Lifts
Vertical platform lifts are an excellent addition to your home. If you're need of a lift or its installation, you've come to the right place.
Shower Equipment
Showering can be difficult when your mobility is limited. Browse our wide selection of shower chairs and equipment.